Premium TRS Cable
$17.00
A rugged, hand soldered TRS-TRS (stereo) cable to connect your DUO+ (1 cable needed), QUAD+ (2 cables needed), or DUO EXP (2 cables needed) to connect to your device. (Exception: DUO+ for FM9, needs 2 TS (mono) cables, mention mono jacks in the comment box during checkout) Choose your desired length, they are custom made for your situation.  Don't see your required length in the options, or need different jacks? Then specify your needs in the comment box during checkout.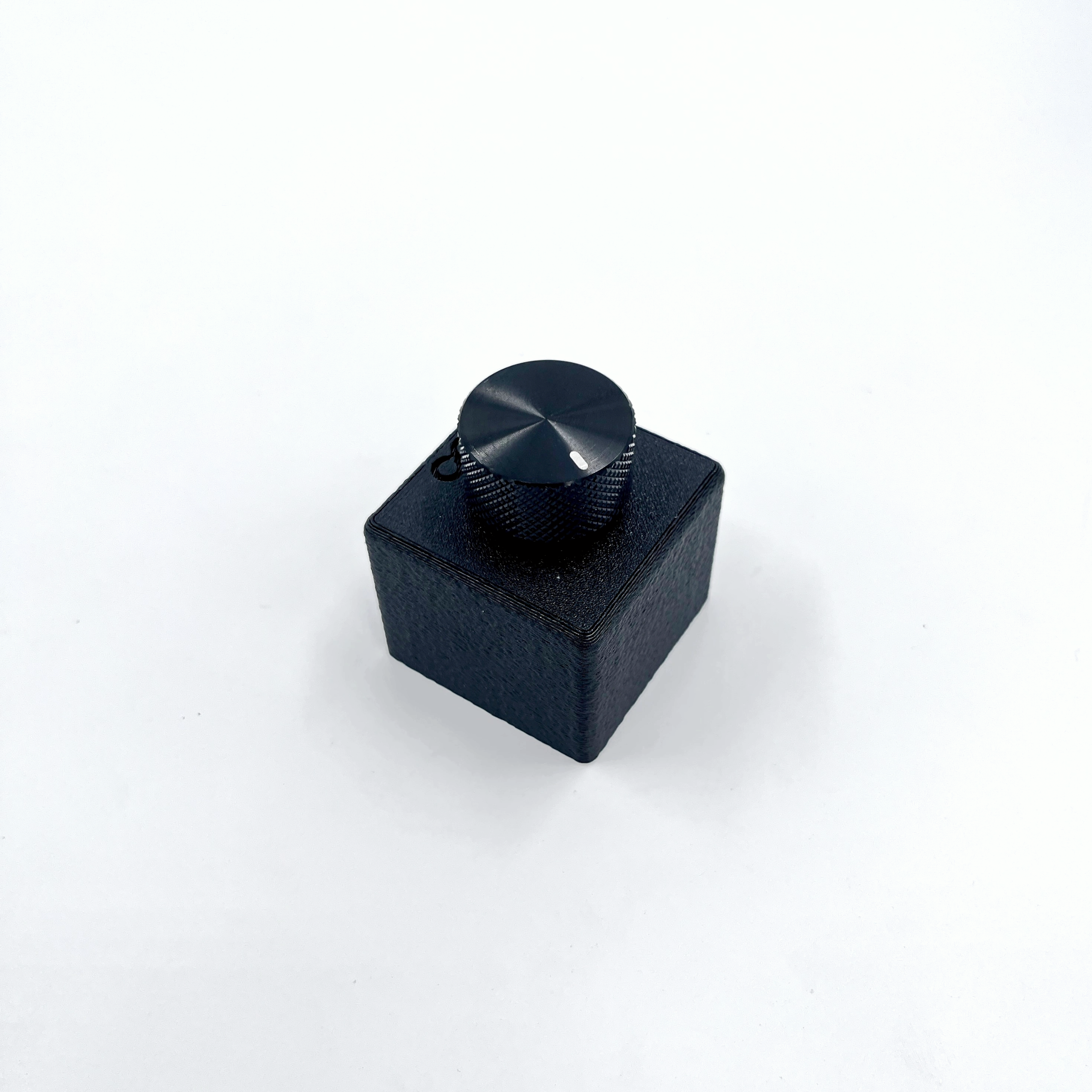 Expression Knob
$53.00
Revolutionize your effects pedals with our Expression Knob. Effortlessly control parameters, unleash creativity, and elevate your sound. With precision engineering, rugged construction, and seamless integration, it's the ultimate sonic companion. Experience the power of expression—get your Expression Knob today! Connects with 1 TRS cable. 50K Linear potentiometer. (Compatible with most effects pedals and modelers such as the Fractal, Kemper, RJM, Boss, Line 6,...) Dimensions: Width and length: 5 cm x 5.5 cm (2 inches x 2.16 inches) Height (including knob): 5.8 cm (2.3 inches)
DUO+ for Line 6 HX Stomp
$74.00
Your HX Stomp just became even more versatile. The HX Stomp is loved for its huge sounds in a small design. That small design also means fewer switches. With the DUO+ you instantly get 2 additional switches to expand your capabilities.    VERSATILE CONTROL: Set the DUO+ to change banks, effects, presets, tuner, tap tempo, and more. EASY SWITCHING: The soft touch noiseless switches are smooth and effortless.  SLEEK DESIGN: Compact and designed to blend into your setup, with or without a pedalboard.  ROAD WORTHY CONSTRUCTION: Truly durable enough to be taken on the road, and we back this up with our lifetime warranty. Connects with 1 TRS cable.